India, a school bring children from generational poverty to a life of dignity and achievement
A four-part Netflix documentary series, "Daughters of Destiny," which first aired July 28, chronicles over several years the lives of four Dalit girls aspiring to break free of generational poverty via the Shanti Bhavan Children's Project, a residential school in Baliganapalli, Tamil Nadu.
Indian American businessman Abraham George founded the school in 1997, after selling his company, Multinational Computer Models, to SunGard Data Systems. His son, Ajit, now serves as the director of operations the innovative school, which takes in low-income children at age four and supports their education until they have graduated from college. Children are chosen from families whose household income is less than $2 per day; they remain at the capacious school for 10 months per year, and return home for two months.
"All our kids are dealing with multiple aspects of poverty," Ajit George told India-West in a telephone interview. He noted high rates of suicides in the students' families – many due to crushing debts – gender and caste-based violence, and physical and emotional abuse.
Shanti Bhavan's children are expected to enter a profession after college to pull their families out of debt, and to support the education of younger children. Abraham George said in the series that he expects each Shanti Bhavan student to impact the lives of 100 children.
Acclaimed director Vanessa Roth filmed five girls for seven years: one youngster, Thenmozhi, who was four when Roth began; and Preetha, Manjula, Karthika, and Shilpa, who are in college by the third and fourth episodes.
In the series' most touching moments, Roth chronicles the girls' lives as they return home each year. Karthika, one of the most ambitious students who goes on to study law in Kolkata, returns to a hut alongside a quarry, where her mother, who has raised the family single-handedly, moves boulders in a basket on her head each day, in scorching heat.
Karthika's internship provided her with the opportunity to advocate for land rights for other families working in the quarry.
Shilpa's struggle is equally intense: her younger sister – who was not chosen for the school as Shanti Bhavan picks only one child from each family – was resentful of her success, and ran away from home with a boyfriend. When the relationship crumbled, the younger sister contacted her family, including Shilpa, in an attempt to return home, but was rebuffed.
Extract  India-West Staff Reporter  SUNITA SOHRABJI
Shanti Bhavan redefines what is possible
We bring children from generational poverty to a life of dignity and achievement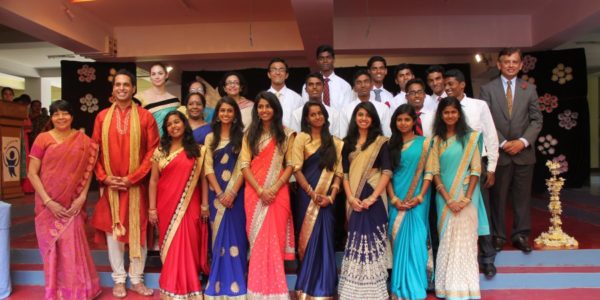 Our unprecedented educational model reaches beyond individual students to tackle poverty and create positive change in their families and communities.
http://www.shantibhavanchildren.org
Whois the founder & team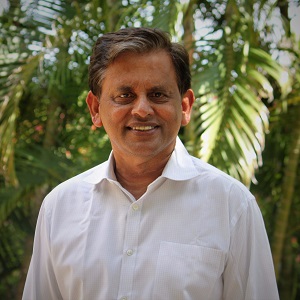 Dr. Abraham George     
 Founder and Principal
is an Indian-American businessman, academic, and philanthropist. He is the founder of The George Foundation (TGF), a non-profit organization based in Bangalore, India dedicated to the welfare and empowerment of economically and socially disadvantaged populations in India. His foundation has initiated numerous projects in poverty alleviation, education, healthcare, lead poisoning prevention, women's empowerment, and press freedom.[1]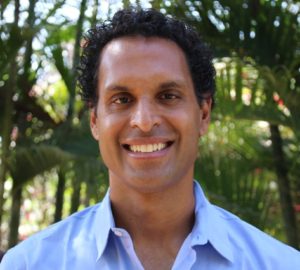 Ajit George   
Director of Operations
is a passionate advocate of the transformative power of education for the underprivileged and socially discriminated. As Director of Operations, he manages various fields of operation, including fundraising, communications, partnerships, strategic planning, and mentorship and career development. Under his leadership, he has expanded the organization's donor base through grassroots channels, foundation support, and corporate partnerships in the U.S., Europe and Asia.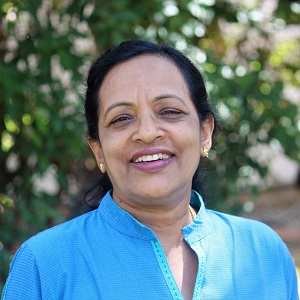 Beena Nair     
Vice Principal
Vice Principal of Shanti Bhavan, holds over 26 years of teaching experience in day and boarding schools in North and South India. She joined the Shanti Bhavan team in 1999. As Vice Principal at Shanti Bhavan, Ms. Nair is responsible for scheduling classes, overseeing the residential care of children and staff, and general administration. Among her many contributions to the school, Ms. Nair has been responsible for teaching Hindi – a challenge for many South Indian children who are not familiar with the language – and General Knowledge, a subject taught in Indian schools about government leaders, important historical events, and other topical general information
Read more
https://en.wikipedia.org/wiki/Abraham_George
http://www.tgfworld.org/home.html
http://www.indiawest.com/news/global_indian/five-dalit-girls-escape-their-destiny-in-new-netflix-documentary/article_cfc78a16-86d0-11e7-99ab-cb36d6bd2811.html
https://www.netflix.com/fr/title/80092926